Plays of Wilton Inc. A non-profit 501c3 Company
POW! is committed to the development and production
of filmed and live LGBT entertainment!
Please consider making a tax deductible donation in support of performing arts in South Florida.
America's sweetheart, Miss Bouvèé is caught in scandal when her playboy husband Godfrey Fakenham, maid Ruby Belcher, and daughter Esme Bouvèé all become suspects in the killing of Minnie's lover, Darrell Lee Longstaff. When the star is arrested and questioned, her terrible past rises to the surface. Did she do it? Who else has something to gain from killing Mr. Longstaff, the accomplished penis.. pianist? Detective Goodwood gets to the bottom of it all!
Love. Loss. Hilarity. A screwball musical homage to the film noir films of the 40's, with a touch of Carol Burnett inspired sketch comedy; this murder mystery will have you laughing, singing, and wondering... WHO DONE IT?
The cast consists of many local cabaret artists and active community members. Eric Swanson will star as Miss Bouvèé , longtime Wilton Manors favorite Jennifer McClain as Ruby Belcher , Terry Dyer of Sunserve as Godfrey Fakenham, Steven Edgar Ross-Dybash (The BoyS) as Esme Bouvèé, and his husband Christopher Ross-Dybash as Darrell Lee Longstaff/ Detective Bruce Goodwood. Script by Robert LeLeux.
General admission tickets on sale now! 8 performances to choose from, October 6-28, 2021. All tickets are $35/pp. Wilton Theatre Factory is located at 2306 N Dixie HWY, Wilton Manors FL 33305.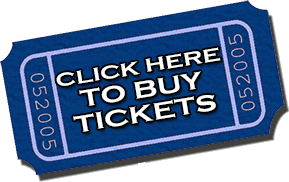 Robert Leleux is back at it but this time, he is creating some "Double Trouble!" A 90 minute play with songs from some of your favorites! This show will star Miss Bouvèé and Jennifer McClain as sisters! The production is produced by Ronnie Larsen in association with Plays Of Wilton.
​
Plot:
Twin sisters Mimi and Minnie Bouvèé haven't spoken in decades! After years of success in show business as kids, one of them left to get married and the other to pursue the spotlight alone. The death of their overbearing and controlling stage mother has caused the two to reunite at long last! As the funeral events unfold, a trip down memory lane results in laughter, show stopping songs, and the spark of sizzling sisterhood! Double the dose of fun, double the belting, double the fabulousness; Double Trouble!
​
Script by Robert Leleux. Wigs by Dan Gagnon. Costumes by Tristan Xavier.
December 16 Thru January 6th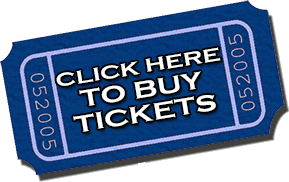 We just booked our POW! Christmas Party at Bona Italian Restaurant! Dec. 20th. 6pm-10pm. Mrs. Claus aka Jennifer McClain will be doing a few songs from 6pm-7pm and you can sit on Naughty Santa's lap all night. Gonna be a great night with celebrity waiters, sexy elves and stay tuned for more entertainment to be announced! A percentage of every meal purchase goes toward Plays Of Wilton so bring your appetite. Thank you, Glen Weinzimer and Bona for all you do for our community! Can't wait! Mark your calendars! Also anytime you eat at Bona just say POW or The Foundry and 10 percent of your check goes to POW! Anytime. I'm eating there tonight at 6:00pm and I'm looking forward to saying POW!
Call Bona for reservations
954-565-7222
Editing Original Play - The Devil in Melania
Donald is in a coma with the coronavirus, they say he's brain dead but Melania isn't convinced. It's up to her to pull the plug but even though her life with the Devil has not been easy, she's not sure she can do it alone so she asks the audience to vote and if they vote yes an audience member is invited on stage to help Melania end her husband's life by pulling the plug.
Editing Original Play - If I'm Good
A dark comedy for dark times tells the story of a straight Republican and a gay Democrat who go to war with each other resulting with one in jail and the other in a coffin.
Produce Original Musical - One More Yesterday
One More Yesterday, a new original musical collaboration by Dennis Manning and Ronnie Larsen. The team who brought you the hit, Now & Then, is back together to bring you another captivating production. A once great actress is reduced to starring in a low-budget horror flick. As she slogs through filming this awful movie, she reflects back on an illustrious career, and dreams of... One More Yesterday.
Produce Original Play - 1963
Kennedy gives a speech in support of the Civil Rights Act, George Wallace, the segregationist Governor of Alabama blocks the doorway of the University of Alabama refusing to allow African-American college students to enroll, and civil rights activist, Medgar Evers is assassinated in his driveway by the Klu Klux Klan. Meanwhile Martin Luther King Jr. and Bayard Rustin are planning the historic March on Washington for Jobs and Freedom.
Produce Original Play - Dangerous Creatures
A cockroach, a shark, a chicken, a cat and a dog. Each one a murderer and each one pays dearly for their crimes. This funny, heartfelt, and sometimes heartbreaking play about the complicated relationship between humans and animals is our first play at the Foundry that is suitable for all ages. If you've ever had a cat or a dog or a pet shark or eaten a chicken or killed a cockroach then this show is for you! Bring your Mom, bring your nieces and nephews, bring your kids.
Produce Original Play - The Actors
A man grief-stricken by the death of his Mother hires actors to come to his house a few times a week and be his family but things don't go quite as he planned.
Filmed Original Musical - Come Out! Come Out!
A new musical by Ronnie Larsen, set in 1920s New York. A time when engaging in homosexual activity could get you arrested, beaten, even killed. Despite the dangers, gay men found areas where they could meet for clandestine trysts. Most settled for fleeting physical gratification. But some wanted more. Some longed for affection. Jacob just wanted to be kissed... by another man. See this high energy, light hearted, yet poignant new musical filled with music from the Roaring 20s and joyous tap dancing. Think Eddie Cantor meets Fred Astaire in Central Park.
​
"I wrote this piece as a reminder that our newly found rights and freedoms cannot be taken for granted" says author Larsen, " The things our main character wants is what we all want. He was just way ahead of his time."
Filmed Original Play - 3 Card Stud
Openly gay Shelly and his openly gay son Michael share an apartment in Wilton Manors and everything is very peaceful until they both fall for the same guy and things get complicated. 3 Card Stud is a joyful reminder that you're never too old or too young to fall in love.
​
This extremey silly and sexy comedy set in Wilton Manors evolves around 3 aging gay friends who wind up in a complicated love triangle with a very attractive young man.
Filmed Original Play - An Evening with John Wayne Gacy Jr.
This play explores the deeply disturbing life and mind of serial killer, John Wayne Gacy Jr. In addition to Gacy we meet John's wife, his Mother, his victims, his prosecutors and his fans. This play is incredibly detailed and gruesome which many audience members may find hard to stomach.
Meet the original killer clown, John Wayne Gacy Jr.

Step into the mind of John Wayne Gacy Jr.- one of the nation's most notorious serial killers. Throughout the 1970s, the charismatic clown-by-day / killer-by-night lured teenage boys to his home, brutally torturing and murdering them.

In this dark and disturbing world premiere, the audience will become acquainted with Gacy, his family and victims as he awaits his execution on Death Row and recounts (and reenacts) some of the most disturbing events of his past as a murderer living a seemingly ordinary life.
Produced Original Play - Grindr Mom
In an attempt to better understand her openly gay son, a conservative Mormon woman opens her own Grindr account and she winds up learning things she never wanted to know.
Produced Original Musical - Now & Then
Six actors tell the story of one couple over a lifetime. Daniel and Greg meet in college, they both have dreams of stardom but by middle age Greg has abandoned his dreams to work in a bank while Daniel is still trying to find success which strains their marriage but then in the end they find peace with themselves and with each other. Three actors play Daniel and three actors play Greg. The musical crosscuts the time as we watch them evolve in their relationships to themselves and each other.
Presented One Woman Autobiographical Show - This Is Me
Local cabaret singer Jennifer McClain will debut an autobiographical show with the working title, "This is Me." For years, McClain, a fervent LGBT ally, has been a fixture on the stages of Wilton Drive bars and other South Florida venues, performing standards from the Great American Songbook, show tunes, pop hits and gay anthems. The show, which will include monologues and musical numbers, will explore the experiences and emotions that shaped the flamboyant performer.
​
Written & Performed by Jennifer McClain
Directed by Kalen Edean
Musical Direction by Eric Alsford
Live Audience Reading of a New Play - Sunshine Quest
Sunshine Quest
by William Ivor Fowkes
Retired gay men flock to the Sunshine QUEST Club in Fort Lauderdale, FL for dancing, companionship, flirtation, and nonstop fun.
Live Audience Reading of a New Play - Daddy's Awakening
Daddy's Awakening
by David Dillon
A new play by the man who wrote the hilarious play "Party".
Live Audience Reading of a New Play - Like Father, Like Son
Like Father Like Son
by
Patrick Cuccaro
A gay son. An intolerant father. A romantic comedy that could only happen in Wilton Manors.
In this funny, poignant comedy we watch a gay son's relationship with his intolerant father crumble as they take a dizzying roller coaster ride across bigotry, ageism, homophobia and unlikely romance. Playwright Patrick Cuccaro has created a new play that takes place in Wilton Manors and affectionately explores the universal hunger that sons must confront for the love and respect of their fathers.
Live Audience Reading of a New Play - Old Tricks
Two 60 something ex-lovers who broke up years ago during the AIDS crisis, impulsively rendezvous 30 years later at Fire Island's famed Belvedere Hotel. Madness ensues when they discover that one of their husbands is watching them from a house nearby while the other has checked into the room next door with a mysterious young man. Inspired by Noel Coward's Private Lives, old tricks prove as potent as new as sexual escapades are exposed, cocktails are thrown, hard truths revealed, and a talent to amuse still reigns supreme.
​
We will consider audience reactions and review their written feedback in deciding whether or not to produce the play.
Presented Author's Reading - Letters to a Gay Black Boy
Letters to a Gay Black Boy takes an in-depth look into the development of Terry DeWayne Dyer and brings it to life. From the first to the last letter, he shares his journey with the world. The struggle with finding ourselves can be daunting and challenging. He gives us an authentic, raw, and emotional look into his life. Motivated by homosexuality, race, family, and love, his first book provides an inspiring conversation with our community.